Meet Our Team
---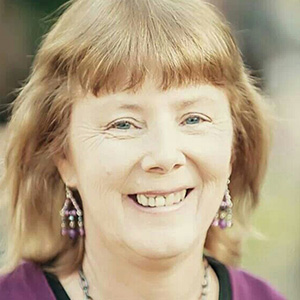 Laura
As a life long animal lover I will take care of your pets like family! I have loved everything from reptiles to rodents! I am the proud pet parent of a dog and cat and parrot and frog. I've been a pet sitter with Quality time since 2007.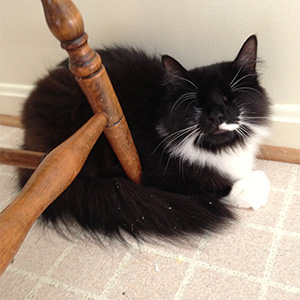 Vickie
Hi, my name is Vickie. I have been a pet sitter with Quality Time since October 2008, and I love having a job that I get to spend time with animals. You can rest assured that I will treat your pets as if they were my own!
---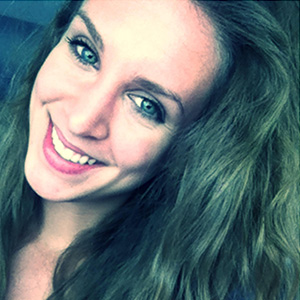 Shannon
Shannon has been working for Quality Time, LLC since 2013. She worked as a veterinarian technician for over a year. She graduated from St. Mary's College of Maryland with a Bachelor of Arts in Biology and a minor in Environmental Studies. Currently, she is an assistant in an environmental consulting firm while continuing to enjoy the pet siting business in her free time.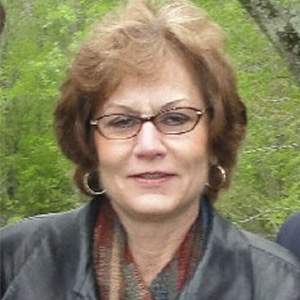 Sharon
As a pet owner, I know how important pets are to their family and I am happy that I can put pet owners at ease knowing that their pets will be loved and well taken care of while at work or on vacation. I love all my furry friends and treat them as if they were my own. I am so grateful for the furry companions I've had and have in my life and am glad to have joined Quality Time.
---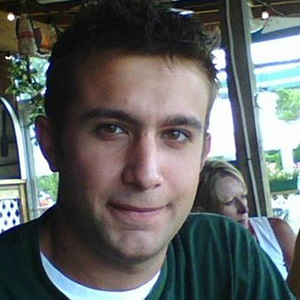 Jerome
I'm a 31 year old Bowie native and graduate of Drexel University. When I'm not walking dogs I am employed as an estimator at Baltimore Steel Erectors and spending time with my feline companion.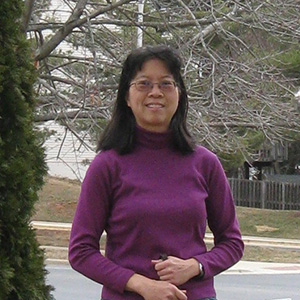 Diana
Diana has always been an avid pet lover since childhood. She has a degree in zoology and is an assistant obedience instructor at a local dog training club with a background in competitive obedience & rally obedience. She has also dabbled in earth dog, barn hunting, herding instinct, and therapy dog activities. Diana is currently mom and chauffeur to two energetic rescue dogs who make life anything but mundane. Retired with time to pursue her interests, it was a perfect choice to join the Quality Time team.
---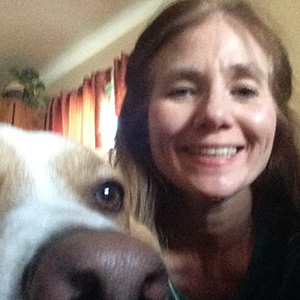 Barbi
Hello! My name is Barbi. I have been a pet sitter for over 2 years now for Quality Time. I have five pets at home - my dog Buddy (pictured), two cats and an eyelash crested gecko. I live in Bowie MD. I worked for about 7 years at a veterinary clinic in Solomon's Island MD as a receptionist and sometimes as a technician.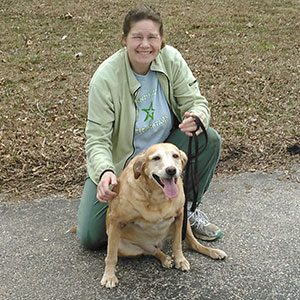 Mary
I love animals. I pay attention to details. I'm skilled at any stage of care your pet might need from medication to insulin shots. I have a 7 year old son name Tyler. I live in Bowie Maryland. I have been a pet sitter for eight years.
---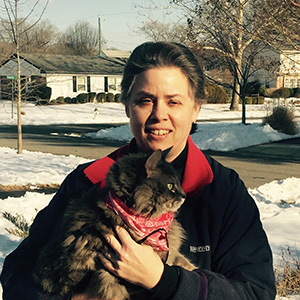 Ruth
Ruth Larson began her "retirement job" of pet sitting for Quality Time in 2011. Before that, she spent 10 years as an Air Force civil engineering officer and 20 more years in the Air Force Reserve as a public affairs officer. After retiring from the Air Force, Ruth opted to indulge her love of animals by joining the team of Quality Time pet sitters. The satisfaction gained from little purrs and puppy kisses makes it all worthwhile. Ruth lives in Bowie, Maryland, with four cats that have her well-trained to meet their every need.
---